When Do Airlines Release Award Seat Availability? [30+ Airlines]
There's a great deal of variance within loyalty programs across the board. From specific accrual policies to award redemption prices to even points sharing policies, there is one thing that is absolutely certain: loyalty programs are impossible to keep track of.
In this industry, the people who succeed at booking business/first class award flights are the ones who:
Are most flexible
Happen to be very lucky
Have the best knowledge
Booking business/first class award flights is incredibly competitive, especially when originating from the United States. In order to tip the odds in your favor, you'll need to satisfy one of the 3 above criteria.
Flexibility is a trait that few people have access to. Typically, these people are self-employed or retired. And we can't really control how lucky we are, so what do we do? Well, let's focus on the third characteristic, knowledge.
Ideally, the best award travelers would understand the ins and outs of airline programs, all the way down to how their IT system works. Unfortunately, this isn't feasible/possible/practical. One of the best ways to bolster your knowledge base for first class flights is by understanding when airlines open up award seats.
In this guide, we'll be showcasing the most comprehensive table for tracking when airlines open up award seats; we'll also be illustrating exact situations in which leveraging your newfound knowledge of award seats can be the difference between a lie-flat first class seat while sipping champagne and a seat in the back of the plane right next to the lavatories.
Let's get to it!
Introduction
It goes without saying that airlines have an extraordinarily complex revenue management system. In spite of volatile fuel prices, airlines such as American have continued to turn a profit, thanks to frequent flyer miles.
Airlines also have varying interfaces and websites, which forces a steep learning curve for people who truly want to familiarize themselves with all the major airlines' websites. Booking award flights requires searching on many airlines' websites and understanding these website layouts drastically reduces the amount of time spent searching for award space.
Generally speaking, airlines try to release schedules/inventory very far in advance. However, there's quite a bit of variance as to the exact cutoff on the latest dates you can book and search. Days matter in this industry, and sometimes even minutes. By knowing when the absolute earliest time you can book award flights with a specific airline is, you will dramatically increase your chances at booking your dream first class flights.
Without further ado, we present to you the holy grail of award calendar opening dates!
Award Calendars by Airline
How Award Availability Can Change Over Time
As you can see from the list above, the furthest you can book in advance ranges from 330 days all the way to 362 days, almost a full year in advance.
Keep in mind that just because you can book far in advance does not mean that you're always guaranteed a seat.
One great example of this is when you try to book Alitalia business class. Alitalia is notoriously difficult to book in advance, even if you look 331 days in advance to the end of the schedule. You can increase your chances of booking Alitalia business class by waiting until 1-2 weeks before departure.
This goes to show that award availability is best described as a fluid situation. The landscape of award bookings on the itinerary you're looking at is going to change from day to day and possibly even from minute to minute.
That's why it's so crucial to remember to commit to a confirmed award booking as soon as you have an idea of your travel dates. You can always cancel an award ticket in favor of an even better award ticket, but you can't magically make award availability appear out of nowhere.
How to Increase Your Chances at Booking a Unicorn First Class Product
In the world of award travel, accruing enough points and miles is not the hard part: redeeming your miles for international first class is. While some airlines such as British Airways and Air China offer tremendous award availability in first class, these are not exactly the most aspirational airlines out there.
Airlines such as Cathay Pacific, Emirates, Lufthansa, Qantas, and Qatar Airways are considered to be among the top airlines in the world. As you can probably expect, these airlines are among the most difficult to book, especially with points and miles, and charge upwards of $30,000 per ticket.
In order to maximize the probability of booking these first class products, also known as "unicorns," you'll need to be armed with knowledge on when airlines open seats.
Let's demonstrate this with some examples.
We're also going to prompt this with the assertion that: these are not the most cost-effective ways to book first class. Oftentimes, you'll need to pay a premium on points in order to get the absolute best chance of booking the ticket, so keep that in mind.
Booking Qantas First Class: Using Qantas Frequent Flyer Instead of Alaska Mileage Plan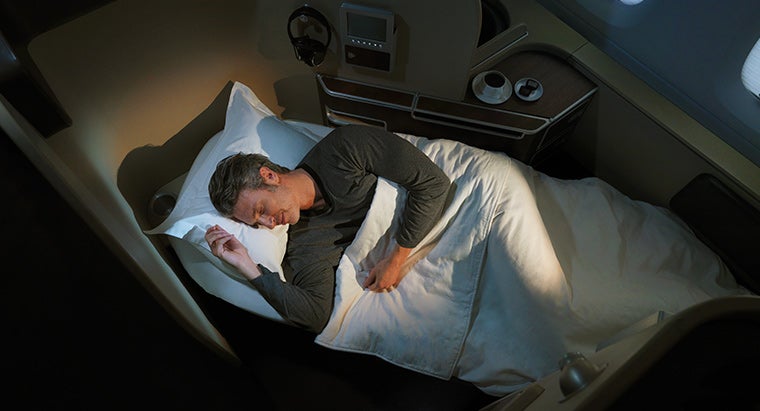 Qantas first class is about as big of a unicorn as you can get with points and miles. Although booking Qantas first class is an incredibly difficult endeavor, even though it doesn't require any special points (like Singapore First Class Suites) or any special elite status (like Air France or Swiss Air First Class).
Personally, I've had great success booking Qantas first class out of Los Angeles (LAX) by watching award availability like a hawk. As soon as I saw 2 seats open up on a date that worked for me, I was on the phone with American AAdvantage. But, how do you increase your chances even more?
Well, the answer to that is to use a different frequent flyer program. Using Qantas Frequent Flyer, which is Qantas' own loyalty program, increases your chances of booking in 2 ways:
Special award availability exclusive to Qantas Frequent Flyer members
Qantas's schedule opens up 353 days in advance as opposed to Alaska's 330 days and American's 331 days
The combination of these 2 attributes of Qantas Frequent Flyer is likely the reason why by the time the schedule opens for Alaska and American, all the first and business class seats are taken.
If you want to waste as little time as possible looking for Qantas First Class, strongly consider using Qantas Frequent Flyer instead of anything else.
You'll pay an arm and a leg for it, but Qantas is a transfer partner with American Express Membership Rewards, Citi ThankYou Rewards, Capital One Miles, and Marriott Bonvoy.
Hot Tip: Want to figure out some other great ways to use Qantas points? Check out our in-depth guide on the best ways to redeem Qantas points for maximum value.
Booking ANA First Class: Using Avianca LifeMiles Instead of United MileagePlus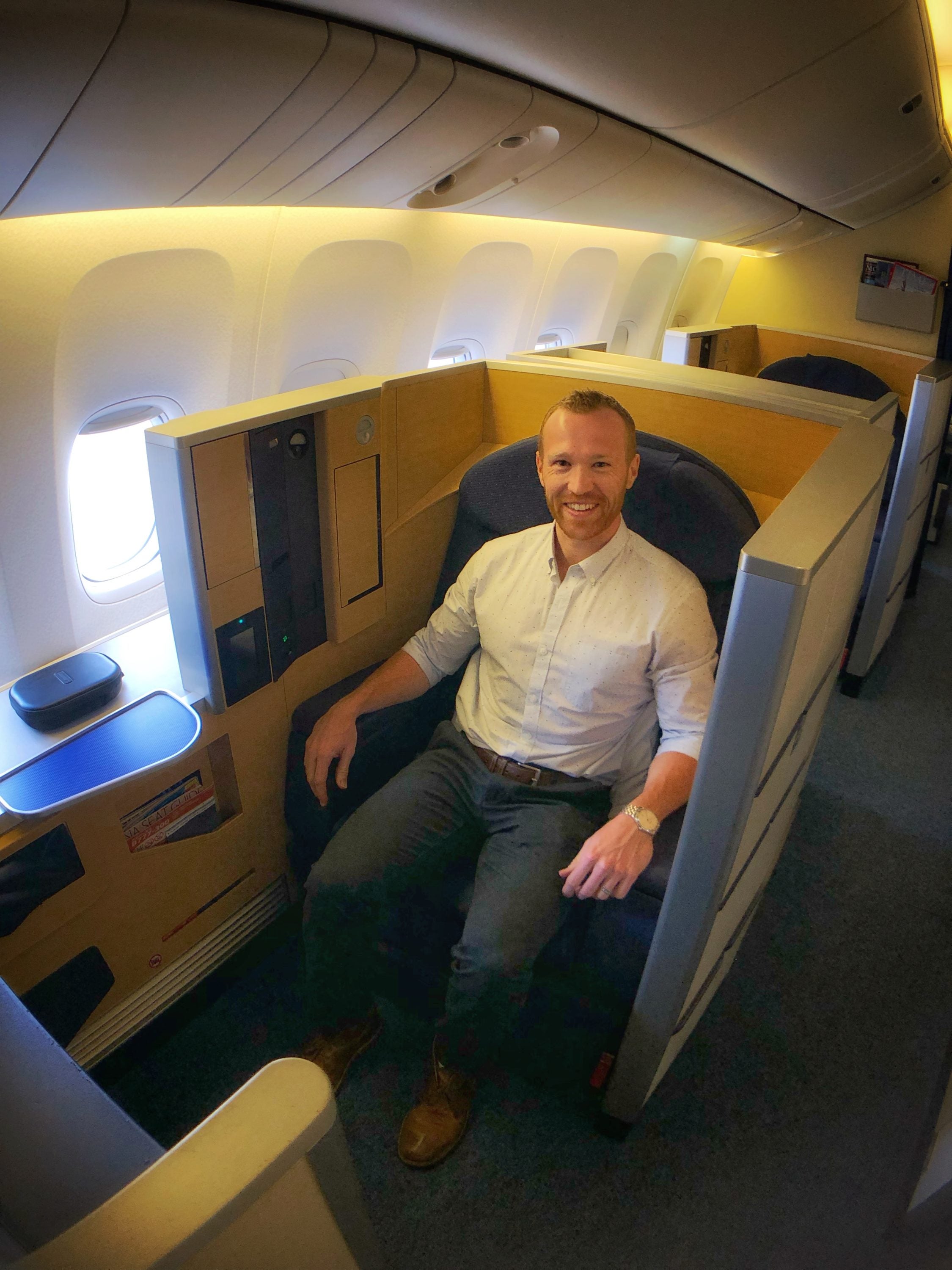 Star Alliance airline ANA definitely has no shortage of methods to book their coveted first class product, and availability isn't as difficult to book as some of the others on this list.
You may be inundated with the variety of methods, ranging from the sweet spot using Virgin Points to the obscure Aegean miles.
There are a couple of benefits of using Avianca LifeMiles compared to another program like United MileagePlus:
You'll have access all the way until the end of ANA's schedule when using Avianca LifeMiles — up to 360 days ahead — but the limiting factor would instead be ANA's own inventory management, which only goes 355 days out. This is a huge advantage over United MileagePlus, which can only be booked a maximum of 337 days ahead of time.
There are a variety of transfer partners you can use when compared to United MileagePlus. You can transfer from American Express Membership Rewards, Citi ThankYou Rewards, Capital One Miles, and Marriott Bonvoy, as opposed to United's transfer partners of Chase Ultimate Rewards and Marriott.
Unlike Virgin Atlantic or ANA who require round-trip or open-jaw tickets, Avianca allows more flexibility in ticket type, such as one-way.
Booking JAL First Class: Using British Airways Avios Instead of American AAdvantage
Japan Airlines first class is another aspirational product. They're quite difficult to book for more than 1 person far out in-advance. So, how do we tackle this? Look as far out in advance as possible! With a huge lie-flat seat, amazing service, and delectable food, you definitely don't want to miss out here.
Hot Tip: Check out my review of Japan Airlines 777 First Class from NRT to LAX to see what it's like to fly their premium product.
If you try to book Japan Airlines with AAdvantage miles, you'll find that you can only see 331 days in advance, which puts you at a significant disadvantage. One way to combat this is by using British Airways Avios to book. Yes, the mileage cost will be dramatically higher, but by using British Airways to perform your award searches and booking completely online, you'll save tons of time over the phone.
For the convenience and British Airways' ability to book 355 days in advance (24 days earlier than AAdvantage), using British Airways Avios virtually guarantees you'll be the first to find a pair of unicorn JAL tickets before anyone else.
Hot Tip: Want to know some other ways to use British Airways Avios? See our best ways to redeem British Airways Avios for max value.
You'll also be pleased to find out that British Airways is transfer partners with Chase Ultimate Rewards, American Express Membership Rewards, and Marriott Bonvoy, a huge improvement over American Airlines' sole transfer partner of Marriott Bonvoy.
Booking Cathay Pacific First Class: Using Cathay Pacific Asia Miles Instead of Alaska Mileage Plan/American AAdvantage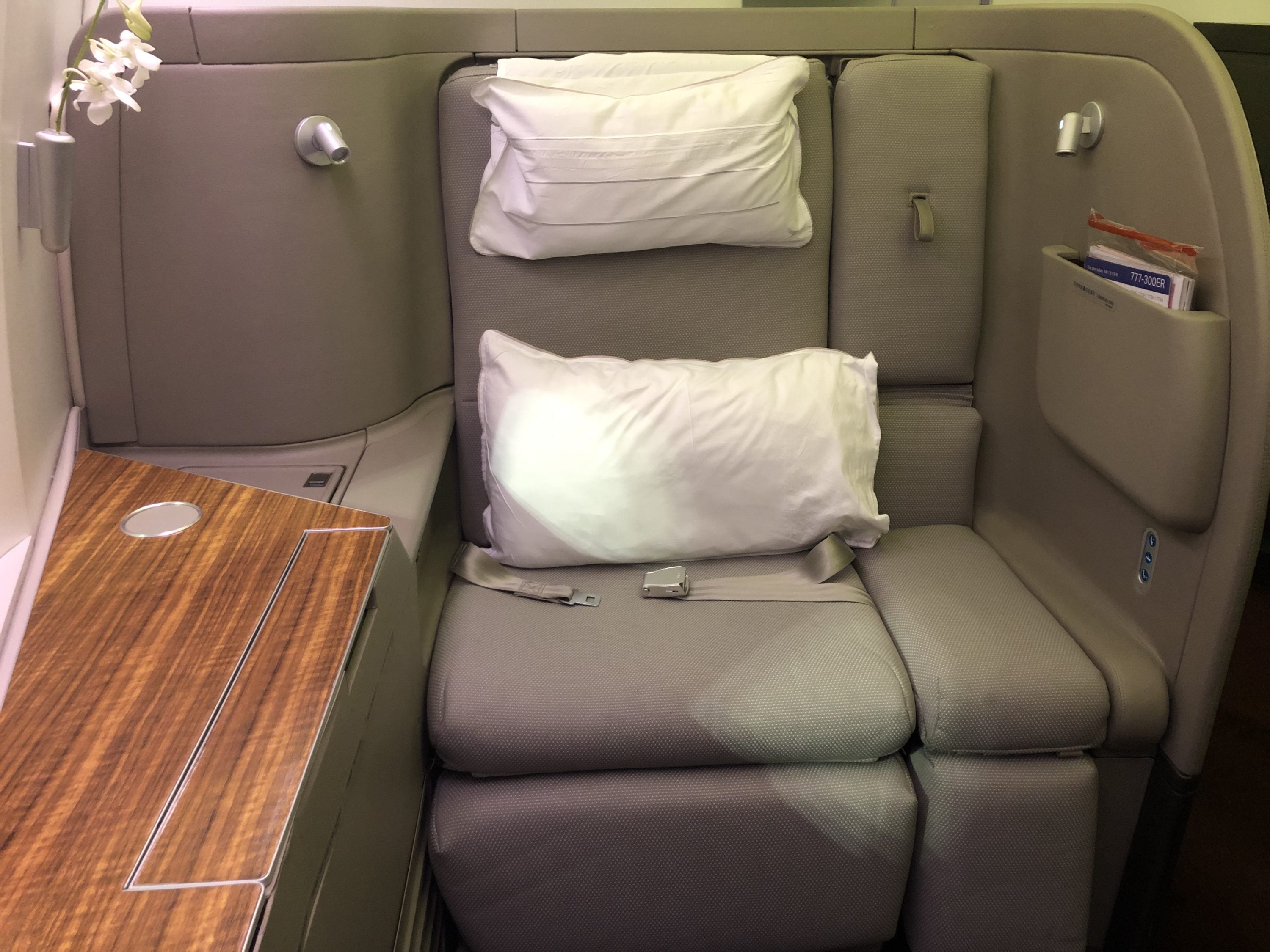 In this industry, Cathay Pacific is reputed to have one of the best first class products ever. Period. This is outlined and illustrated in detail in my Cathay Pacific 777 First Class Review from HKG to SFO.
With the largest first class seats in the world and classic Hong Kong old-money luxury, there's an aura that surrounds Cathay Pacific first class. Similarly, Cathay Pacific is difficult to book in advance for more than 1 person. If you're not flying on a flagship route, you might stand a better chance. However, why take that chance? Cathay Pacific's loyalty program, dubbed Asia Miles, is one of the best ways to book Cathay Pacific first class!
The 2 main ways travelers book Cathay Pacific first class with points is with either Alaska or American Airlines miles. The benefit is the relatively low cost of Alaska Airlines miles or the relative ease of using American Airlines miles.
Cathay Pacific Asia Miles enjoys the same benefits as the Qantas Frequent Flyer example we talked about above:
Enhanced award availability for their own frequent flyer members
Asia Miles has access to up to 360 days of advance availability compared to Alaska's 330 days and American's 331 days
In other words, using Asia Miles gives you up to an entire additional month on top of extra premium award availability. This is an excellent way to maximize your chances at booking Cathay Pacific first or business class over everybody else trying to use Alaska or AA miles.
Booking Lufthansa First Class: Using Lufthansa Miles & More Miles Instead of Everything Else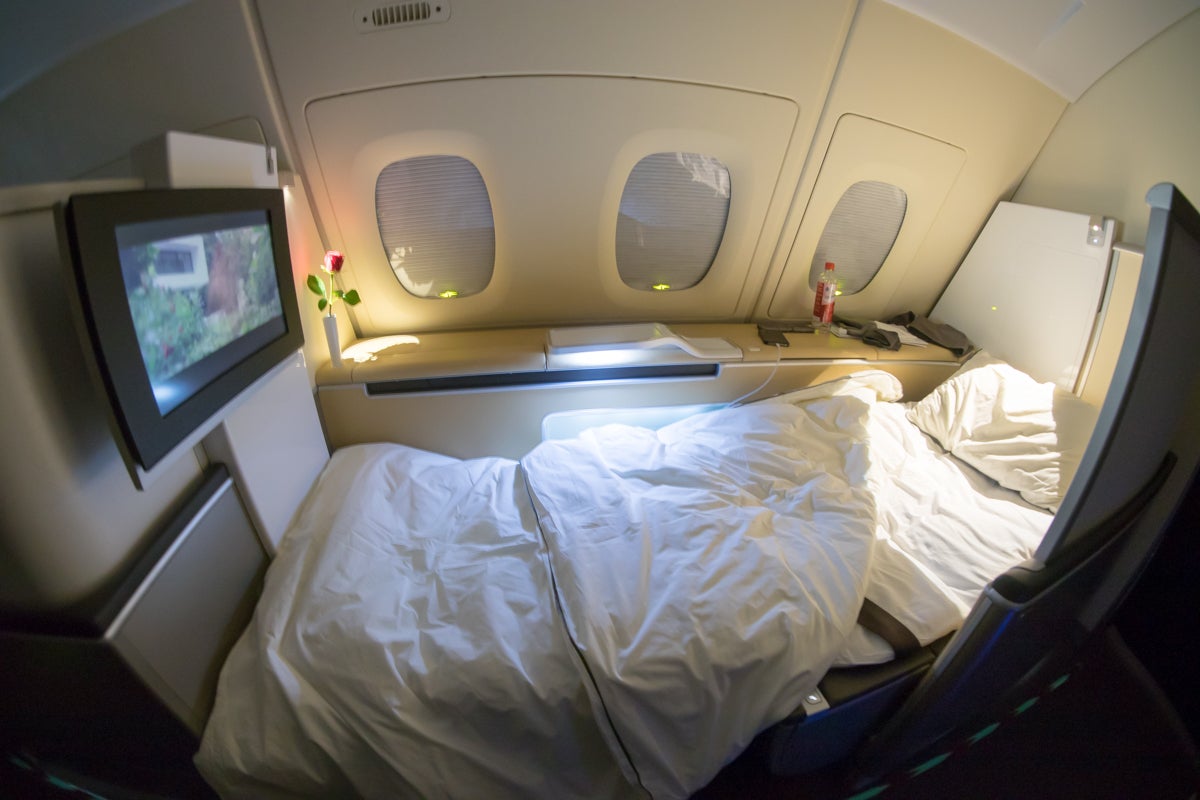 Booking Lufthansa first class is our first European airline in this guide. It's also one of the extreme oddities: you can't book first (and sometimes even business class) until ~15 days before departure using partner miles like United.
However, Lufthansa's first class cabin is rarely sold out, especially on non-flagship routes such as through Detroit (DTW) or Miami (MIA). Still, they wait until around 2 weeks before departure to unload their remaining first class inventory for redemption, but once the 2 weeks comes around, the first class inventory release is like clockwork: ultra-reliable.
That being said, very few of us can rely on a 2-weeks notice to plan vacations. To maximize your chances of snagging a seat, consider using Lufthansa Miles & More miles to gain access to exclusive award availability for Lufthansa first class greater than ~15 days in advance.
Although they don't have any flexible transfer partners, you can credit paid travel to them. With the deletion of Marriott Bonvoy as the sole remaining transfer partner, Lufthansa has put themselves in a hole for convenient points transfers in the U.S. Still, you can earn Miles & More Miles directly from the co-branded card from Barclays.
Booking Delta One Suites: Using Air France/KLM Flying Blue Instead of Delta SkyMiles/Virgin Atlantic Flying Club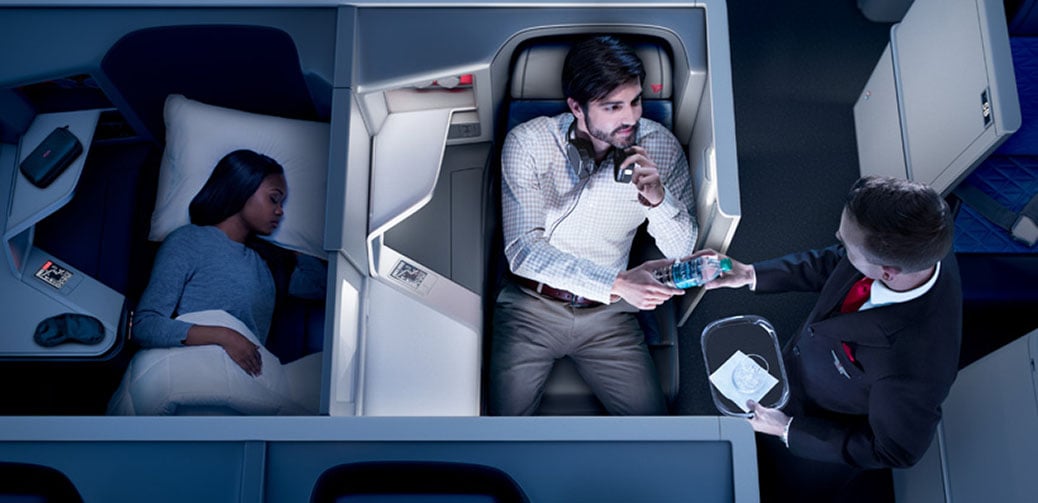 Delta One Suites is Delta's flagship business class product, available on select international routes around the world. Typically, Delta's award availability contains several levels of awards, which means variable award pricing.
Often, these prices are ridiculously expensive, at times going up to 300,000 miles on one-way flights. Delta's saver-level award inventory is released to partners also, so you can book the same cheap flights at the same level with other airlines such as Air France/KLM Flying Blue.
The reason why you'd want to use Flying Blue is because they're able to book 359 days in advance, compared to Delta's and Virgin Atlantic's 331 days in advance.
Booking Qatar Airways QSuites: Using Cathay Pacific Asia Miles Instead of American AAdvantage
The last redemption is Qatar Airways' QSuites, one of the most high-demand business class products in the world. While technically not a first class product, it's the best business class in the world, rivaling most first class products. With such an aspirational product, these tickets are booked quickly, even though Qatar Airways releases lots of award space.
Hot Tip: Qatar Airways is booked primarily with AAdvantage miles, though there are a number of other ways to do so. Check out our best ways to book QSuites with points and miles! 
Unfortunately, AAdvantage can only look 331 days in advance and by that time, much of the award space may be dried up. One of the best ways to skirt this is by using Cathay Pacific Asia Miles to book up to 360 days in advance. The miles cost is relatively reasonable and the 29-day advantage can be the difference between a confirmed seat in the best business class in the world and a bunch of points you're sitting on.
Asia Miles charges 75,000 miles one-way compared to AAdvantage's 70,000 miles one-way on these routes:
Doha (DOH) – Boston (BOS)
Doha (DOH) – Philadelphia (PHL)
Doha (DOH) – New York City (JFK)
Doha (DOH) – Washington, D.C. (IAD)
Doha (DOH) – Chicago (ORD)
Doha (DOH) – Dallas (DFW)
Here are a couple of routes where the mileage cost for Asia Miles is slightly higher at 90,000 miles each way, due to their distance-based award scheme:
Doha (DOH) – Houston (IAH)
Doha (DOH) – Los Angeles (LAX)
Bottom Line: Booking QSuites using Asia Miles is one of the most underrated booking methods out there. The mileage difference between AAdvantage and Asia Miles is generally not that bad, and you enjoy more transfer partners with Asia Miles than with AAdvantage. Plus, get a 29-day head start when using Asia Miles! 
Final Thoughts
Overall, there is a ton of variance with how far out airlines load flights into their systems. These typically don't change over time, and the generally accepted range is anywhere from 330 days to 362 days in advance. Airlines such as JetBlue and Southwest are out of the scope of this guide since they tend to have variable award calendar loading schedules.
Understanding each airline's award calendar has a dramatic effect on your ability to book first and business class flights. At times, you can book an entire month before others when strategically using airline loyalty programs.
Now, you have an idea of when award seats open up!