Amex Platinum Card – List of Entertainment and Event Perks [Deep Dive]
There's little doubt that The Platinum Card® from American Express is one of the most impressive travel rewards cards available. The card is known for its generous welcome bonus, earning and redemption options for valuable Membership Rewards points, and a long list of premium travel benefits.
While we could go on and on about the travel attributes and value-added benefits of the card, and we frequently do so, today we're going to focus on one of the benefits we rarely discuss in-depth.
It's one of many benefits that takes a back seat behind a lot of other priorities in the forefront right now, but a closer look at the entertainment benefits offered on the Amex Platinum card unveils some interesting and unique perks for cardmembers.
Join us as we dig deep into the event and entertainment perks you can expect to find on your Amex Platinum card.
What are Amex Platinum Entertainment and Event Perks?
The Amex Platinum card, The Business Platinum Card® from American Express, the Centurion® Card from American Express, and the Business Centurion® Card from American Express all offer an expanded collection of entertainment-related benefits above and beyond what is offered on Amex's non-premium cards.
These perks grant VIP access to unique experiences and allow the cardholder to receive special priority seating, ticket presales, concierge assistance, and invitation-only events.
We'll cover the details of individual benefits shortly, but first, let's confront the obvious. In-person entertainment and sporting events are currently few and far between, so the value of these entertainment-related benefits is temporarily diminished in the short-term.
With that having been said, there's no better time to educate yourself on these perks, seek out and use the benefits that are currently offered, and prepare to take advantage of upcoming events as the availability presents itself.
While we're focusing on the Amex Platinum card's special benefits, the Amex Business Platinum card and Centurion cards will also offer these benefits. Let's take a look at some of the proprietary entertainment and event perks you can expect as a cardholder.
Amex Invitation-Only Events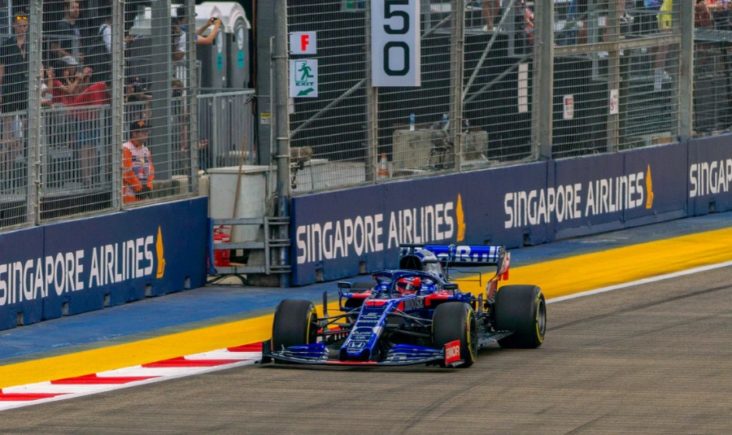 With Amex's "By Invitation Only" benefit, cardmembers enjoy unique access to one-of-a-kind experiences. Past events have included special celebrity chef dinners and cooking classes, VIP access at the Monaco Grand Prix, and backstage meet-and-greets with performers at top concerts. VIP access to sporting events, fashion events, and theater performances are also examples of invitation-only event offerings.
The events are not free but offer access you'd rarely experience, if at all, on your own accord. You may also be able to share the experience with a guest.
The Platinum House
These pop-up lounges are temporary retreats for the Amex cardholder to grab a drink, a gourmet bite to eat, listen to music, get shopping advice, and even access an on-site concierge.
Platinum House(s) are set up at events that Amex Platinum cardholders might be attending, such as Coachella or specific high-profile sporting events like the U.S. Open. They may also be used to encourage Amex Platinum cardholders to attend cultural events.
You could even find a Platinum House set up in a major airport.
Log in to your Amex Platinum card account to access your benefits and find out where the next Platinum House is scheduled to pop up.
The Centurion Suite — STAPLES Center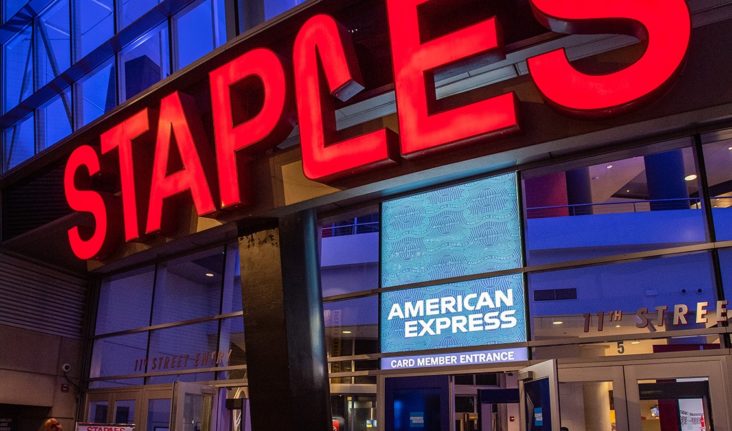 The Centurion Suite at the STAPLES Center in Los Angeles is a VIP benefit option open during most Los Angeles Lakers, Los Angeles Clippers, and Los Angeles Kings home games. The space offers a premium view of the game and can be accessed with an Amex Platinum card, Amex Business Platinum card, and Centurion cards. Up to 3 additional guests per cardmember can also enter.
The suite opens 90 minutes before game time and is first-come, first-served. Once the allotted capacity is reached, access is closed. Drinks and food are not complimentary, but the view is spectacular.
If you're attending a game at the STAPLES Center and have an Amex Platinum card, be sure to take advantage of this perk, as well as the American Express Card Member Entrance.
Amex Global Dining Collection Partners
With a collection of hundreds of the top restaurants throughout the world from which to choose, you'll always dine in style as an Amex Platinum cardmember.
For special access to priority reservations, you can utilize the Amex app on your phone, call the number on the back of your card, or contact your Amex Concierge. There is no cost for the service.
Additionally, you'll be invited to special Amex Global Dining Collection events where you can meet some of your favorite chefs and receive access to special dining experiences. You may even find Amex Global Dining Collection chefs at a Platinum House pop-up event.
Amex Premium Concierge Services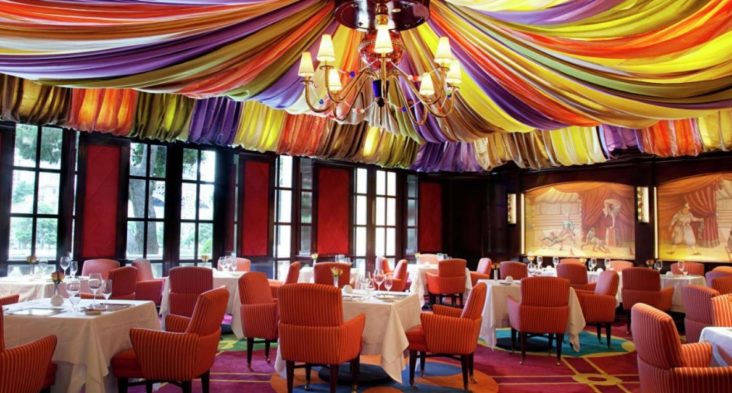 If you've never utilized a concierge, you may wonder why you would need one. A concierge can save you time, provide exclusive access, and assist you with needed help in emergencies. Concierges can help you with a wide variety of services including, but not limited to, the following:
Pre-trip planning and assistance during travel
Services such as gift shopping, grocery shopping/delivery, and laundry service
Secure difficult to obtain dining reservations, theater, and event tickets
Recommendations
Arranging transportation
Helping you find senior, child, or pet care
Assistance finding medical care and medicines
Your Personal Platinum concierge is available 24/7 and will attempt to assist you with just about any request. It's as simple as calling the number on the back of your card, your direct access line (800-525-3355 domestic, 617-622-6756 internationally), or via email at [email protected].
To learn more about the Amex Platinum Concierge, read up on all the details here.
Bottom Line: "By Invitation Only" events, Platinum House access, the Centurion Suite access, Global Dining Collection events, and the Platinum Concierge are proprietary benefits privy to only Amex Platinum and Centurion cardmembers. 
Additional Entertainment Benefits
Some of the entertainment perks and benefits found on the Amex Platinum card can also be found on additional American Express-issued cards. Here is a sampling of those benefits.
Virtual Events and Experiences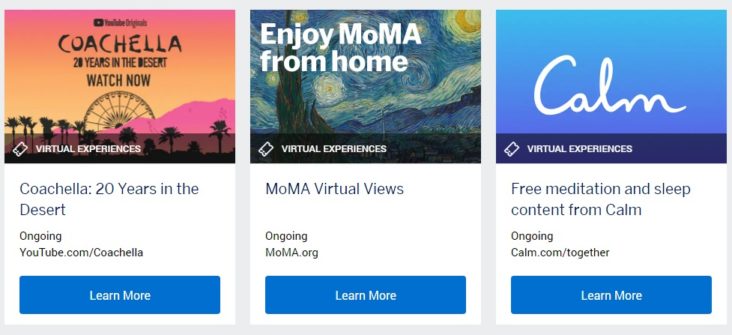 Until more "By Invitation Only" events are rescheduled, you may want to enjoy some of the virtual experience recommendations. Amex Platinum cardholders, as well as other Amex cardmembers, can access a curated collection of experiences from which to choose by logging in to their online card account.
The creative list of virtual entertainment options is compiled with cardholders in mind. Find free subscription offers, virtual classes, museum tours, theater performances, and so much more.
American Express Preferred Seating
The Amex Platinum card, as well as more than a dozen American Express-issued cards, comes with a preferred seating benefit that gives cardmembers access to priority seat selection for specific events. You'll access this preferred seating when purchasing your tickets via Ticketmaster.
American Express Presales
Eligible cardmembers, including Amex Platinum card members, have access to ticket presales for a specified window of time before the public. Typical events including sports, theater performances, concerts, and cultural events. Presale tickets for cardholders are also offered via Ticketmaster.
Cardmember Performances
All American Express cardmembers can enjoy priority ticket access to special Cardmember Performances. You'll find these events posted in the benefits section of your online card account or an announcement via email.
Tickets for these events must be purchased with an eligible American Express card. All sales are final and other terms and conditions may apply.
Bottom Line: Every Amex-issued card has some level of entertainment and/or event perks. Log in to your online card account and click on "benefits" to find out which perks are offered on your specific Amex card. 
Additional Benefits of the Amex Platinum Card
We've written extensively on the benefits of the Amex Platinum card but here's a quick overview of several key value-added benefits that are offered on the card.
Credit Card
Benefits & Info
The Platinum Card® from American Express



Earn 60,000 Membership Rewards® points after spending $5,000 in your first 3 months, worth at least $600.
Earn 5X Membership Rewards® points on flights booked directly with airlines or with American Express Travel. Starting January 1, 2021, earn 5X points on up to $500,000 on these purchases per calendar year
Access 1,200+ airport lounges across 130 countries, including the amazing Centurion lounges. (This is our favorite lounge access card.)
Up to $200 Uber Savings Annually.
Up to $200 Airline Fee Credit.
Up to $100 fee credit for Global Entry or TSA PreCheck.
Up to $100 annual Saks Fifth Avenue credit
Annual Fee: $550
Terms Apply. For rates and fees of the Amex Platinum Card, click here.

Did you know that you may qualify for a welcome bonus of up to 125,000 points? See which personalized offers you're eligible for by checking the CardMatch tool. There's no hard pull on your credit to check your offers.

Must Reads: For more info on the Amex Platinum, see our thoughts on its benefits & perks, hotel and car elite status, and unbeatable airport lounge access. Take a look here for our full review.
Worldwide Airport Lounge Access
The Amex Platinum card and Amex Business Platinum card offer second-to-none complimentary worldwide airport lounge access to more than 1,200 lounge properties.
Most lounges allow the cardholder to bring 2 additional guests at no charge. Authorized users added to the card ($175 for up to 3 additional users, see rates and fees) also receive worldwide lounge access.
Enjoy access to several lounge networks:
Lufthansa Lounges (set to expire September 30, 2020, but it has been extended previously and may be again)
Airspace Lounges
Hot Tip: To learn more about Amex Platinum card lounge access, check out our article that goes into more detail.
Statement Credits
The Amex Platinum offers several statement credits after making specific purchases.
Elite Status
The Amex Platinum card comes with hotel loyalty program Gold elite status with Hilton Honors and Marriott Bonvoy.
Cardholders also receive Emerald Club Executive membership with National Car Rental and booking perks/discounts with Hertz and Avis.
Bottom Line: In addition to VIP entertainment perks and benefits, the Amex Platinum card offers value-added premium travel rewards benefits that can more than justify the card's annual fee. 
Amex Business Platinum Card
If you're a business owner, you may find the Amex Business Platinum card a better fit for your situation.
Credit Card
Card Overview
The Business Platinum Card® from American Express


Apply Now
(at Amex's secure site)

Earn 75,000 Membership Rewards® Points after you spend $15,000 within your first 3 months of Card Membership.
Get 5X Membership Rewards® points on flights and prepaid hotels on amextravel.com.
Access more than 1,200 airport lounges across 130 countries and counting, including the amazing Centurion® lounges.
Up to $200 Airline Fee Credit.
Terms Apply
Annual Fee: $595
For rates and fees of The Business Platinum, click here.


Must Reads: For more info on the Amex Business Platinum, see our insights on its benefits, and the 24 best airport lounges you can access. Go here for our full review.
While many of the benefits that come with the Business Platinum are similar to the personal version, you'll find some business-specific benefits, including Dell statement credits, that differ.
Final Thoughts
Premium travel rewards cards come with higher fees, so you'd expect a higher level of benefits with such cards. The Amex Platinum card delivers by offering cardmember-only entertainment, one-of-a-kind experiences, events, and priority access that may be difficult, even impossible, to duplicate on your own.
While live events have been canceled and new ones slow to be rescheduled, now is the time to learn more about the benefits available and catch the offers as they reappear.
We're already seeing creative approaches to adapting entertainment benefits to the current climate with events such as the Platinum Drive-In event held in New Jersey that was recently offered to cardmembers. Theater tickets can also now be purchased for performances in 2021.
There will certainly be more to come, so you'll want to be informed and ready.
---
The information regarding the Centurion® Card from American Express, and the Business Centurion® Card from American Express was independently collected by Upgraded Points and not provided nor reviewed by the issuer. 
For rates and fees of the Platinum Card® from American Express, click here.
For rates and fees of the Business Platinum Card® from American Express, click here.