Do These 13 Things When You Get the Amex Business Platinum Card
The Business Platinum Card® from American Express is one of the most premier business travel rewards cards on the market today.  Offering great rewards on airfare purchases, elite travel benefits, and fantastic purchase protections, it's easy to see why the card is a great choice for business owners and well worth the annual fee.
So if you've made the decision to apply and have been approved for the Amex Business Platinum card, here are 13 things you'll want to do first when your card arrives.
American Express Business Platinum Card Overview
If you've been debating adding the Amex Business Platinum card to your wallet, here's a quick card overview:
Credit Card
Key Benefits & Info

The Business Platinum Card® from American Express


Apply Now

(at Amex's secure site)

New Welcome Offer: Earn 85,000 100,000 Membership Rewards® points after you spend $15,000 on eligible purchases with the Business Platinum Card within the first 3 months of Card Membership.
Get 5X Membership Rewards® points on flights and prepaid hotels on amextravel.com.
Access more than 1,300 airport lounges across 140 countries and counting, including the amazing Centurion lounges.
$200 Airline Fee Credit.
Get up to $200 in statement credits annually by getting up to $100 semi-annually for U.S. purchases with Dell
Good to Excellent Credit Recommended (670-850)
Annual Fee: $595
Terms Apply. For rates and fees of the Amex Business Platinum card, click here.
$2,200


Must Reads: For more info on the Amex Business Platinum, see our insights on its benefits, top card FAQ's and the best airport lounges you can access. Go here for our full review. This is one of several business credit cards from Amex.
Hot Tip: Cardmembers can earn 5x Membership Rewards points (up to 80,000 points in each category) for wireless, shipping, advertising, gas, and office supply purchases through June 30, 2021, for existing cardholders prior to November 1, 2020, or new cardholders for 3 months. Terms apply.
Once you've received your card, here are the top 13 things you should do first:
1. Activate Your Priority Pass Select Membership
One of the benefits of the Amex Business Platinum card is a membership with the world's largest lounge network, Priority Pass. Priority Pass operates 1300+ airport lounges worldwide, including over 60 lounges in the U.S. alone.
In order to set up your Priority Pass Select membership, you will need to request enrollment in the program on the Benefits page of your American Express account. After you've done so, you will be mailed a physical Priority Pass membership card that will grant you access to any lounge that participates in the program.
Cardholders can also bring up to 2 guests into a lounge with them, even if they're not flying on the same itinerary. However, keep in mind that, American Express Priority Pass members can no longer access to Priority Pass restaurants or other airport experiences.
Hot Tip: You must present either the physical Priority Pass membership card or the digital version via the Priority Pass mobile app in order to access a Priority Pass lounge. Trying to gain access using your Amex Business Platinum card will not work.  
2. Global Entry/TSA PreCheck
Your Amex Business Platinum card gives you a Global Entry or TSA PreCheck credit of up to $100 when you pay for your application with the card.
Not sure which program is right for you? Global Entry gives you expedited immigration process when re-entering the U.S. and TSA PreCheck gives you an expedited security process when traveling domestically.
The fee for Global Entry is $100 and $85 for TSA PreCheck. Since those with Global Entry also receive TSA PreCheck, we highly recommend you opt for Global Entry.
A Global Entry/TSA PreCheck membership is good for 5 years, but you will receive this credit every 4 years. There is no enrollment needed for this perk, but you must use your Amex Business Platinum card to pay the application fee.
Hot Tip: Already have Global Entry/TSA PreCheck? No worries! You can still use this credit to pay for a friend, family member, or business colleague's application so that they can enjoy an expedited security experience as well. 
3. Select Your Airline for $200 Credit and 35% Points Rebate
Another fantastic benefit of the Amex Business Platinum card is the $200 airline incidental credit and 35% Points rebate.
The $200 airline incidental credit can be used to cover charges like baggage fees, seat selection, in-flight Wi-Fi, lounge passes, etc. In order to receive this credit, you must first select an airline that you'd like the credit so apply to. Then you must pay for any incidental charges you incur with your Amex Business Platinum card; these charges will be credited back to you in the form of a statement credit.
You'll also receive a 35% rebate on point redemptions via Amex Travel on your selected airline. However, since your Membership Rewards points via Amex Travel are worth just 1 cent per point (1.35 cents after the rebate), this generally would result in using more miles than a standard award ticket would and is quite a bit less than our 2.2 cent per point valuation of Membership Rewards points.
For example, a $500 ticket from New York to Los Angeles would set you back 50,000 Membership Rewards points. While you will get 17,500 of the points redeposited back in your account, you must have all 50,000 available at the time of booking.
There are a few benefits, though. In addition to receiving 35% of those points back, you won't need to rely on finding available award space. Flights booked with points are also treated as a revenue flight by the airlines, meaning they count towards elite status and earn redeemable miles with that airline.
Hot Tip: Wanting to book a first or business class ticket with an airline other than the one you've selected? You'll receive a 35% rebate when using your points through Amex Travel to book those as well. This is likely to set you back a large number of points though, as business and first class tickets are notoriously expensive. But if there is zero award space available for the dates you'd like to fly, this could be a good option. 
4. Sign up for Hilton and Marriott Gold Status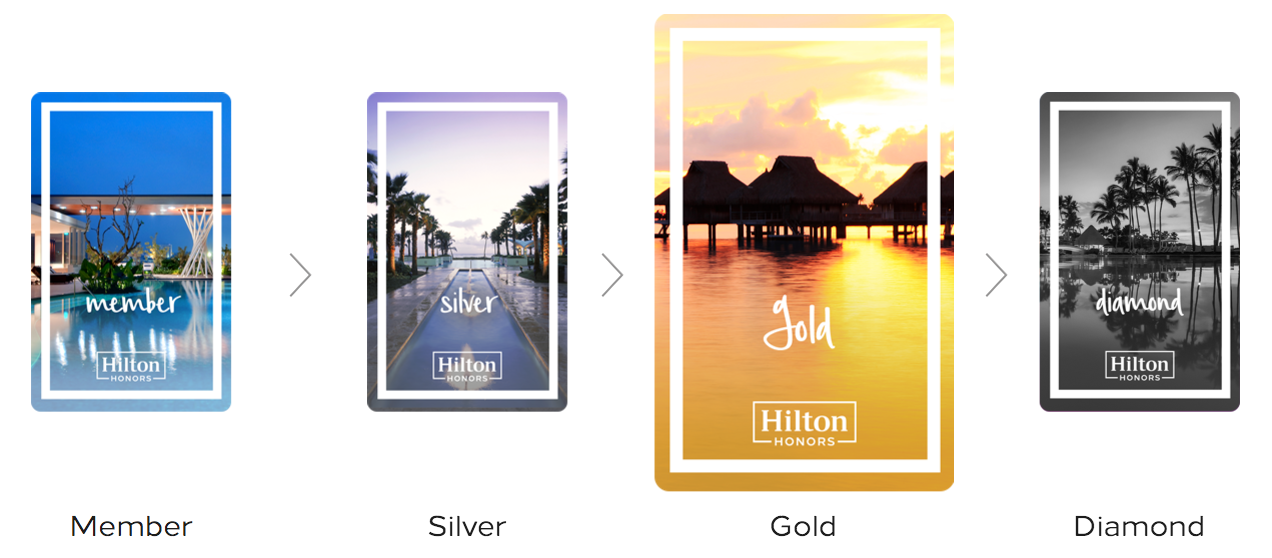 Amex Business Platinum cardholders are also granted Gold status in both the Hilton Honors and Marriott Bonvoy loyalty programs. This is a really exceptional perk of the card as it allows you to gain mid-tier loyalty status with both of these large hotel chains.
Hilton Gold status traditionally requires members to stay 40 nights, 20 stays, or earn 75,000 base points in a year, and comes with perks like:
80% bonus on points earned during stays
Complimentary upgrades to preferred or executive rooms (excluding suites) when available
Complimentary continental breakfast
Late checkout (subject to availability)
Marriott Gold status usually requires members to stay 25 nights to qualify, and includes perks like:
25% bonus on points earned during stays
Enhanced room upgrades (subject to availability and excluding suites)
2 p.m. late checkout (subject to availability)
Welcome gift of extra points at check-in (250-500 bonus points)
You will need to manually enroll in both programs, which can be done quite easily through your Amex Business Platinum card benefits page.
Bottom Line: You will keep your Gold status with both programs each year, even if you don't qualify every year via stays. That's right, all of the perks of elite status, without even trying!
5. Enroll for Rental Car Elite Status and Discounts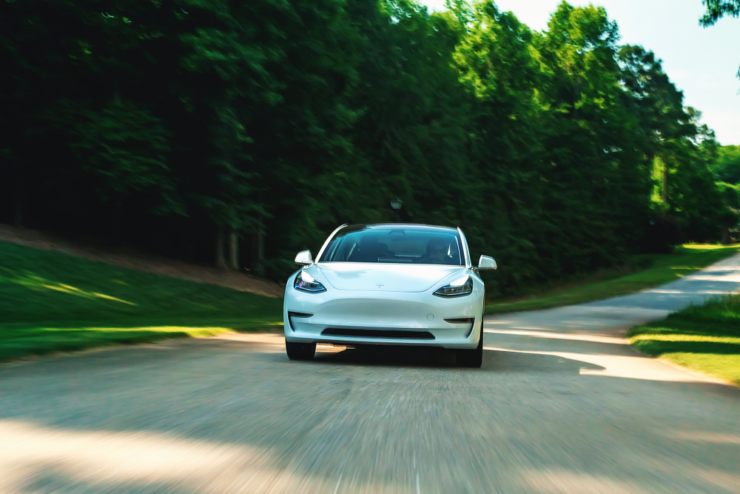 With your new Amex Business Platinum card, you're now going to receive special status and/or discounts with 3 major rental car companies: Avis, Hertz, and National. While the benefits you'll receive from all 3 chains are definitely welcome, some are certainly better than others. Here's a breakdown of what perks your new card will offer with each company:
Avis Preferred American Express Benefits
Enroll with code AWD #756900 to receive Avis Preferred status which allows you to save up to 25% off Avis base rates, skip the lines at the counter and go straight to your car, and keep rental preferences on file to track your activity
Complimentary 1-car class upgrade with coupon #UUNA007 in your reservation
Hertz Gold Plus Rewards
20% off standard rates — use code #633306 to take advantage of this discount and other benefits
25% off Premier rentals when a Saturday night is included (available for U.S., Canada, and European Hertz Premier rentals)
4-hour grace no-charge period allows for late returns with no penalty in most countries; select countries only offer a 2-hour grace period
1-car class upgrade, based on availability
National Emerald Club Executive Status
Enroll and receive Executive Area/Emerald Aisle access, which allows you to pay the mid-size rate and then choose any car class (full-size and above) from either aisle
Guaranteed upgrades on mid-sized vehicle rentals in the U.S. and Canada
No second driver fees
Free 1-class upgrades at participating National locations in France, Germany, Ireland, Spain, and the U.K.
Get preferred pricing on upgrades to the Premier Selection cars at the rental lot
Free rental credit after 6 car rentals
Hot Tip: As mentioned, all 3 companies provide discounts, but we find the benefits you receive with National to be the most worthwhile. 
6. Use Your Dell Credit
Similar to the Saks Fifth Avenue credits offered with the personal version of The Platinum Card® from American Express, the Amex Business Platinum card gives cardholders up to $200 in statement credits annually by getting up to $100 semi-annually for U.S. purchases. Please note that you must enroll for the credit.
You will need to activate this credit through your card's benefits page and then pay for your merchandise using your Amex Business Platinum card.
Dell sells a wide range of products that will no doubt be very useful for your business, including laptops, desktops, monitors, software, printers, headphones, and more!
7. Make a Booking Through the Amex Fine Hotels and Resorts Program
Another great hotel benefit of your Amex Business Platinum card is the option to make hotel bookings through the Amex Fine Hotels and Resorts Program.
The Amex Fine Hotels and Resorts Program allows you to book a stay with any hotel offered on the platform and receive elite status-type benefits for doing so.
When you make a booking through the Fine Hotels and Resorts Program you will receive:
5x Membership Rewards points per $1 spent
Room upgrade upon arrival (subject to availability)
Daily breakfast for 2 people
Guaranteed 4 p.m. late checkout
12 p.m. check-in (subject to availability)
Complimentary Wi-Fi
A unique property amenity valued at $100
Hot Tip: Keep in mind, for those wanting to take advantage of the Hilton or Marriott Gold status they receive with the card (or any other hotel elite status you may have), you will not receive those hotel elite benefits or earn hotel points.
8. Visit an Amex Centurion Lounge (and Other Lounge Options)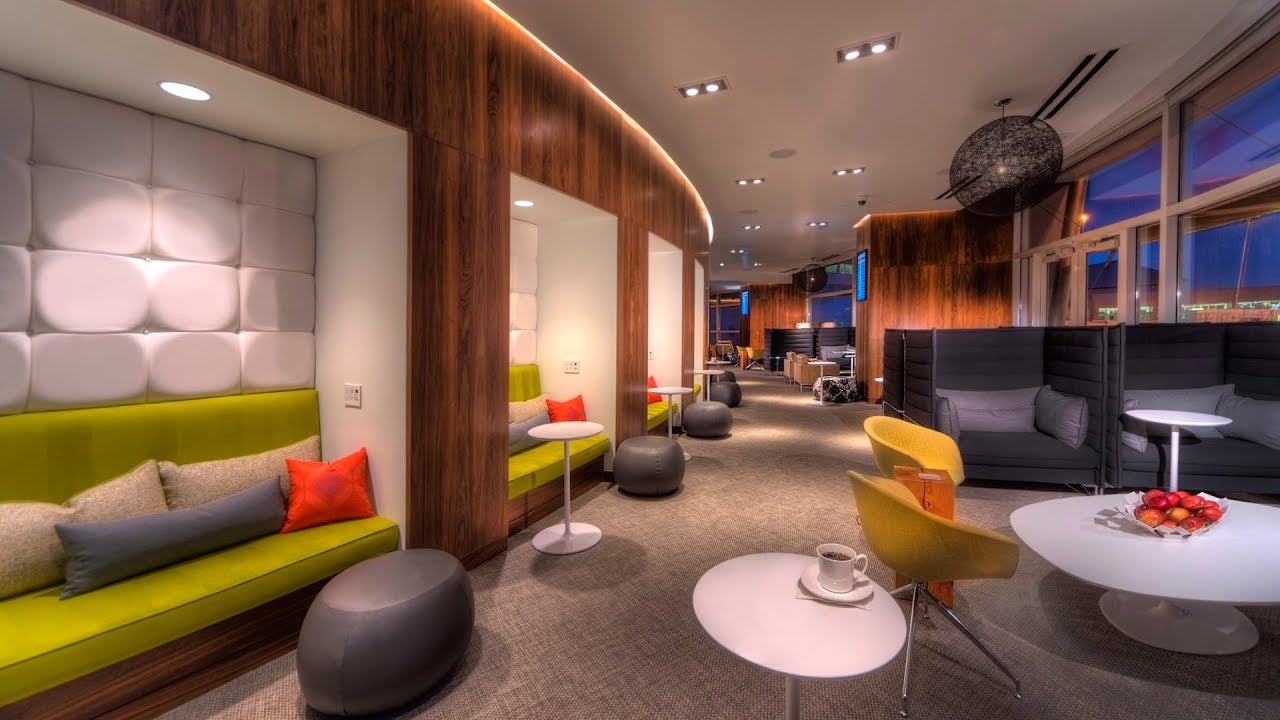 American Express offers its own premium lounge network called the Centurion Lounge, which is only accessible to those who hold an Amex Platinum card, the Amex Business Platinum card, or the Centurion® Card from American Express and up to 2 companions that cardholders can guest into the lounge with them.
Centurion Lounges offer travelers free chef-inspired meals, high-end cocktails, and impressive touches that really make for a high-end lounge experience. Some Centurion Lounges even offer spas with complimentary services or shower suites for travelers who'd like to freshen up after a long day.
Fortunately, the lounge access doesn't stop there, as Amex Business Platinum cardholders will also receive access to Escape Lounges, Airspace Lounges, International American Express Lounges, Plaza Premium Lounges, select Lufthansa Lounges, Delta Sky Clubs (when flying Delta), and of course the previously mentioned Priority Pass Lounges.
9. Enroll With ShopRunner
ShopRunner is a subscription service that gives members access to free 2-day shipping from hundreds of online merchants that you likely already shop with, like Brooks Brothers, Saks Fifth Avenue, and Tommy Hilfiger.
A subscription with ShopRunner usually costs $79 per year but Amex Business Platinum cardholders get a complimentary membership after enrolling via their Benefits dashboard. If a store you're shopping with ships via ShopRunner, you'll be prompted to enter your credentials when checking out and will receive free 2-day shipping.
For a full list of the merchants who use ShopRunner, you can view the list on its website here.
Hot Tip: As a business owner, be sure to familiarize yourself with all of the benefits and perks of using and earning points and miles.
10. Use Your Card for Purchases That Need Protecting
As a business owner, you likely buy plenty of valuable items each year that help you get the job done, and often times, those items might not come cheap.
Luckily the Amex Business Platinum card offers purchase protection on all items you buy with the card. If your item is accidentally damaged, stolen, or lost within 90 days of purchase, American Express will reimburse you for the full purchase price.
Your coverage on these items is secondary coverage, so any primary insurance policies you have will apply first. If you have no other insurance policy on the item, your Amex insurance will become the primary coverage.
In an incident does happen, your claim must be filed within 30 days of the product being lost or damaged. Keep in mind that you can only receive a maximum of $10,000 in reimbursements per occurrence, and up to $50,000 in reimbursements per cardmember account per calendar year.
All purchases made with your Amex Business Platinum card are also eligible for a complimentary extended warranty of 1 additional year, as long as the product has a standard warranty of 5 years or less. Similar to the purchase protection, claims will cover up to $10,000 per item with a maximum of $50,000 in claims annually.
Hot Tip: Not only is the Amex Business Platinum card a great card to use for large business purchases due to the great purchase protection and extended warranty, but the card also earns 1.5x Membership Rewards points on purchases over $5,000.
11. Book Travel With Great Travel Protections
In addition to the 5x Membership Rewards points per $1 on airfare via Amex Travel you earn with your Amex Business Platinum card, you'll also receive some top-notch travel protections to help you have peace of mind on your next trip.
The card offers checked and carry-on baggage insurance, which covers up to $3,000 in reimbursements for the cost of carry-on baggage, up to $2,000 in reimbursements for the cost of checked baggage, and up to $1,000 in reimbursements for high-risk items such as jewelry or electronics.
Trip Delay Insurance is another benefit as long as you book a round-trip ticket with the card. If your trip is delayed by more than 6 hours due to a covered reason, you will be reimbursed up to $500 for unexpected expenses like meals, lodging, or personal items.
The Amex Business Platinum card even offers trip cancellation and interruption insurance when your flight is canceled for a covered reason, like inclement weather, an act of terrorism, jury duty, illness, or injury. If this happens to you, you can receive reimbursement of any non-refundable travel expenses of up to $10,000 per trip, with a maximum of up to $20,000 per eligible account for each consecutive 12-month period.
12. Use Your Amex Platinum Concierge for Special Requests
Your Amex Business Platinum card provides you with access to the American Express Platinum Concierge service that can provide assistance with arranging lunch or dinner reservations, tracking down even tickets, booking ground transportation and more. The Platinum Concierge team is available day or night, anywhere in the world.
This benefit does not require any sort of enrollment, and to get in contact with a member of the Platinum Concierge team just call the number on the back of your card, or send an email to [email protected].
13. Add Employee Cards
If your business has employees you may want to consider adding them as an authorized user to your account. Each employees card comes with an additional fee, and each cardholder receives access to all of the same airport lounges, Gold elite status with Marriott Bonvoy and Hilton Honors, and an additional $100 Global Entry or TSA PreCheck credit.
The points from all of their purchases will be deposited into the main cardholder's Membership Rewards account. This is without a doubt a great option to share the great travel perks you receive with your employees while earning some extra points in the process!
Final Thoughts
Put simply, the Amex Business Platinum card has a lot to offer, and if you're a new cardholder or are considering applying soon, then this should serve as a great starting point towards helping you maximize each card benefit.
Looking for a full list of every benefit offered on the card? Check our guide that shows how cardholders can receive thousands of dollars in value from their Amex Business Platinum.
---
The information regarding the Centurion® Card from American Express was independently collected by Upgraded Points and not provided nor reviewed by the issuer.
For rates and fees of the Business Platinum Card® from American Express, please click here.