Is The Amex Platinum Card (Really) Worth $550 Per Year?
Initially, we may cringe when we learn a rewards-earning credit card charges a high annual fee. But, premium credit cards that come with these higher fees usually also have a long list of valuable benefits that help balance out the cost of the fee.
This is definitely the case with The Platinum Card® from American Express.
And while the benefits that come with the card have tremendous potential value, do they provide great value for you? And if so, is it enough value to offset the annual fee?
If you travel frequently and enjoy luxury travel benefits, you owe it to yourself to investigate the Amex Platinum card further. You may discover that you're currently paying out of pocket for perks that come complimentary with the card.
Fortunately, in traditional Upgraded Points style, we've sorted through the details and compiled a list of benefits and the value you can expect from each one.
It's very plausible the annual fee could actually save you money.
In this article we'll cover:
Let's get started and find out if the card delivers enough value to have it in your wallet.
Global Airport Lounge Access
The Benefit
With the Amex Platinum card, you receive unlimited worldwide access to all of the lounges in the American Express Global Lounge Collection.
The Global Lounge Collection includes the following lounge networks:
Priority Pass – note: Priority Pass memberships from US-issued American Express cards no longer include restaurants ('non-lounge airport experiences').
Lufthansa Lounges – Temporary promotional access
Airspace
Cardholders are allowed to bring up to 2 guests into most lounges.
Credit Card
Benefits & Info
The Platinum Card® from American Express



Earn 60,000 Membership Rewards® points after spending $5,000 in your first 3 months, worth at least $600.
Earn 5X Membership Rewards® points on flights booked directly with airlines or with American Express Travel. Starting January 1, 2021, earn 5X points on up to $500,000 on these purchases per calendar year
Access 1,200+ airport lounges across 130 countries, including the amazing Centurion lounges. (This is our favorite lounge access card.)
Up to $200 Uber Savings Annually.
Up to $200 Airline Fee Credit.
Up to $100 fee credit for Global Entry or TSA PreCheck.
Up to $100 annual Saks Fifth Avenue credit
Annual Fee: $550
Terms Apply. For rates and fees of the Amex Platinum Card, click here.
Apply Now (at Amex's secure site)

Did you know that you may qualify for a welcome bonus of up to 125,000 points? See which personalized offers you're eligible for by checking the CardMatch tool. There's no hard pull on your credit to check your offers.

Must Reads: For more info on the Amex Platinum, see our thoughts on its benefits & perks, hotel and car elite status, and unbeatable airport lounge access. Take a look here for our full review.
The Value of Airport Lounge Access
The value of airport lounge access will vary depending on the traveler, of course.
Rather than throw out a specific figure, allow us to illustrate the potential value by looking at possible scenarios where a traveler could benefit from complimentary lounge access.
| | |
| --- | --- |
| If you currently: | Potential annual value of having complimentary lounge access with the Amex Platinum card: |
| Pay for a Priority Pass Membership | |
| Purchase (2) $35 airport lounge day passes per month | |
| Purchase (2) $50 airport lounge day passes per quarter | |
| Pay for a single airline-branded lounge membership but purchase day passes for spouse/family; (2) $59 day passes per quarter | |
| Pay for a family airline-branded lounge membership | |
| | |
Looking at this table, it becomes clear that if you're paying for any lounge access at all, you'll realize a financial benefit by gaining complimentary lounge access.
In addition to replacing paid lounge access, you'll also gain exclusive entry to Centurion Lounges, a privilege that can't be purchased separately.
If you're currently without lounge membership, there's also the added value you might put on the comfort and convenience you could experience by having access to lounges during your travels.
Bottom Line: If you currently pay for lounge access, or are considering purchasing a lounge membership, the value of complimentary lounge access on The Amex Platinum could be reason alone to have the card.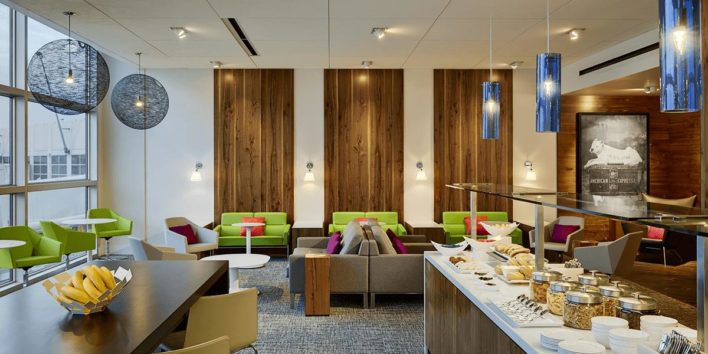 For just $175 per year, you can add up to 3 additional authorized users to the Amex Platinum card.
Authorized users receive full access benefits to the American Express Global Lounge Collection. A conservative estimate for unlimited lounge access for the cardholder plus 2 guests would be no less than $700 per year.
Authorized users also receive hotel and rental car program elite status, and Global Entry/TSA PreCheck statement credit.
A Generous Welcome Bonus
While welcome bonuses vary, you can usually count on hundreds of dollars worth of travel when you're approved for the Amex Platinum card.
The bonus comes in the form of Membership Rewards Points earned after you spend the minimum required amount on the card within the first 3 months.
The value of the bonus alone could offset the cost of the card in the first year.
Hot Tip: If you are thinking about adding the Amex Platinum card to your wallet, it's best to do it when the welcome bonus is high since you can only earn one of these bonuses per lifetime. The 100,000 point welcome offer is the highest we have seen.
Airline Fee Credits
Select an airline and receive statement credits for purchases you make on the Amex Platinum card for any incidental fees incurred on that airline.
You can receive up to $200 in statement credits each calendar year.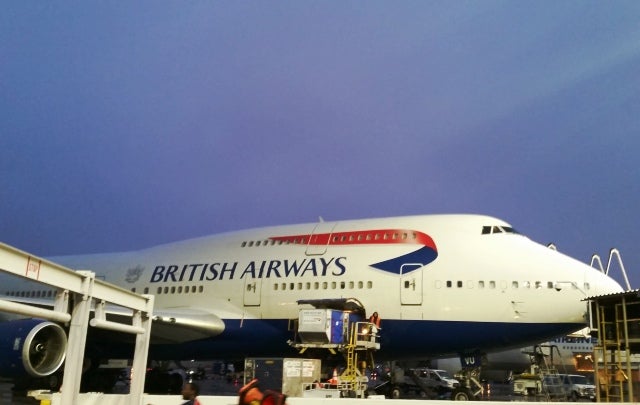 Elevated Earnings on Airline Tickets and Prepaid Hotel Stays
You'll be earning 5 Membership Rewards Points for flights booked directly with the airline and for flights and pre-paid hotels booked through Amex Travel. Starting January 1, 2021, you'll earn 5X points on up to $500,000 on flight purchases per calendar year.
Membership Rewards Points redeemed for travel through Amex Travel result in a value of 1 cent per point. The ability to transfer points to airline partners can result in a value considerably higher.
But let's be ultra-conservative and calculate that if you spent $8,000 per year on qualifying travel, you would receive 40,000 Membership Rewards Points for a minimum value of $400.
Uber Cash Credits
Register your card and become an Uber VIP. Then, enjoy receiving credits deposited into your Uber Cash account each month. Credits can be used towards Uber or Uber Eats purchases.
You'll receive $15 each month in the form of a credit applied towards your Uber purchases. In December, you receive a $35 credit.
The total value of Uber credits is maxed at $200 per calendar year. 
Streaming Service and Wireless Telephone Service Credits
When you pay for select streaming services and your telephone bill with your Amex Platinum card, you will receive a $20 monthly credit towards each — totaling $40 per month. Streaming services include platforms like Netflix, Hulu, and Spotify, while telephone services include providers like Verizon, AT&T, and Sprint. Keep in mind that, unlike the other credits on the card, these credits only last through December 31, 2020.
Luxury Hotel Elevated Earnings and Credits
Holders of the Amex Platinum card receive 5 Membership Rewards Points per dollar spent on pre-paid hotel bookings through Amex Travel.
In addition, bookings at Fine Hotel & Resorts receive special benefits such as room upgrades, breakfast for two, late checkout, and complimentary Wi-Fi.
Pre-paid stays of 2 nights or more at The Hotel Collection receive $100 in hotel credit to spend on eligible dining, spa, and resort activities.
Global Entry Statement Credit
If you haven't yet signed up for Global Entry, now's the time. You'll receive a $100 statement credit when you use the Amex Platinum card to pay the Global Entry fee.
If you're already enrolled in Global Entry, you can pay your renewal with the Amex Platinum card and receive a statement credit every 4 years.
While Global Entry includes TSA PreCheck you could sign up separately and receive an $85 statement credit for the TSA PreCheck fee.
Hot Tip: Questions about this perk? Read our top Global Entry FAQs and check out the best credit cards that offer complimentary Global Entry and TSA PreCheck.
Hotel Program Elite Status
Hilton Honors Gold Elite Status
Holders of the Amex Platinum card receive complimentary Hilton Honors Gold Elite status.
Gold Elite members receive the 5th consecutive reward night booked free, room upgrades, complimentary breakfast, 80% bonus points, free Wi-Fi, late checkout, and more.
Marriott Bonvoy Gold Elite Status
Amex Platinum cardholders receive complimentary Marriott Bonvoy Gold Elite status.
Gold Elite members receive room upgrades, 5th consecutive reward night free, late checkout, free internet, 25% bonus points, welcome points, and more.
The actual value you gain from having hotel elite status will depend on how frequently you stay at branded properties and the benefits you experience.
However, the extra benefits received for having elite status could easily generate $300 per year in value.
Registration is required to activate status in the Marriott Bonvoy and Hilton Honors programs.
Car Rental Program Benefits
You'll receive complimentary car rental loyalty program elite status with the Amex Platinum card. Perks include vehicle upgrades, fast track service for pick up and drop off, and elevated rewards earning.
The following car rental loyalty program benefits are included:
The value you receive for these benefits will depend on the frequency with which you rent vehicles with these companies.
To learn more, see our guide about the rental car benefits that come with the Amex Platinum card.
Cruise and Vacation Packages Discount
Book a Cruise or Vacation Package of $3,000 or more through Platinum Card Destinations and receive $100 shipboard credit or discount.
Car Rental Loss and Damage Insurance
Reserve and pay for your rental car with the Amex Platinum card and receive coverage if the car is damaged or stolen.
To receive this benefit, you must refuse the rental car agency's collision damage waiver (CDW) coverage when you pick up the car.
The cost of the rental car agency's CDW coverage can range $20-$30 per day.
If you rented a vehicle 10 days per year, the value of this benefit would be $200-$300, depending on the cost of the car agency's CDW.
Hot Tip: For more information on this benefit, check out our dedicated article on maximizing car rental insurance & benefits with the Amex Platinum card. 

Additional Benefits
The Amex Platinum card has plenty of additional benefits that may offer value when utilized.
Entertainment and Dining Access – Receive preferred access to events, priority restaurant reservations, and ticket pre-sales
International Airline Program – Receive discounts on premium airfare
Shoprunner – Free 2 day shipping and returns
Amex Auto Purchasing Program – Potentially save thousands off the cost of your vehicle purchase
Extended Warranty – Extends the manufacturer's warranty for an additional 2-5 years for qualifying purchases
Purchase Protection – Provides 120 days of coverage (90 days in New York) for damage, loss, or theft of qualifying purchases
Baggage Insurance Plan – Provides up to $3,000 of coverage for lost, stolen, or damaged baggage if the trip was purchased with the Amex Platinum card
The Travel Collection – Receive discounts, amenities, and cruise stateroom credits when booking through TTC. Annual membership normally costs $295 but is complimentary with the Amex Platinum card
Delta Private Jets – Receive a 20% discount on published fares
You can view a list of all card benefits here or access the benefits guide that comes with the card for details, terms, and conditions.
Hot Tip: Having second thoughts about the Amex Platinum card and wondering about The American Express Gold Card? We've got an article that compares the 2: The Amex Platinum Card vs, the American Express Gold Card — so don't miss it!
Final Thoughts
The Amex Platinum card is not for everyone.
The card is a charge card so it must be paid off each statement period. If your financial situation doesn't allow for this, the card isn't a fit for you.
In order to find enough value to offset the annual fee, you must be able to utilize the benefits that come with the card. If you don't travel frequently or spend on flights and hotels, the card may not deliver enough value to be worth it for you.
The Amex Platinum card could be an excellent fit if you:
Currently pay for airport lounge access
Purchase a lot of airline tickets and hotel stays
Use Uber or Uber Eats
Are considering Global Entry or TSA PreCheck
Frequently stay at Hilton or Marriott properties
Have no hotel loyalty program but enjoy luxury hotel perks
Pay for upgraded seats, baggage fees, or other airline incidentals
Want your family to share lounge access and elite benefits with you
To be sure you're maximizing all the benefits that come with the card, access our guide on what to do when you first receive the Amex Platinum card.